EXPLORE OUR ACTIVITIES IN PAKISTAN
WASH in Healthcare Facilities
WASH in Religious Institutions
Menstrual Hygiene Management
Operation and Maintenance
Wastewater and Faecal Sludge Management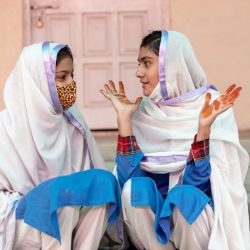 The situation in the Water, Sanitation and Hygiene (WASH) sector in Pakistan is precarious. Only 58% of the population have access to even basic sanitation services, 12% of the population still practise open defecation. 28% of the schools in Pakistan do not have even basic sanitation, implying stress and health risks for pupils, especially girls. The situation is worst in Balochistan and Khyber Pakhtunkhwa, where around 43% of schools do not have access to safe drinking water and 73% of schools lack any sanitary facilities.
Sanitation for Millions initiated its interventions in refugee hosting communities in Balochistan in July 2017, aiming at the improvement of access to safely managed sanitation along the following lines of intervention:
Improved access to safe sanitation and hygiene with special attention to the needs of girls and people with impaired mobility, awareness creation on safe hygiene and menstrual health, instituting an operation and maintenance system.
Establishment of a concept for decentralised wastewater treatment systems to efficiently reuse wastewater, e.g. for irrigation in the water-scarce provinces of Balochistan and Khyber Pakhtunkhwa.
Support to the Clean Green Pakistan Movement launched by the Prime Minister of Pakistan.
Pandemic prevention in Balochistan through awareness raising and provision of handwashing facilities.
GIZ leads the programme implementation and cooperates closely with local partners such as the Balochistan Rural Support Programme (BRSP), Sabawon, and with international NGOs such as the Bremen Overseas and Research and Development Association (BORDA e.V.) and the German Toilet Organization (GTO). The programme cooperates at the national level with the Ministry of States and Frontier Regions (SAFRON), Ministry of Climate Change (MoCC) and at the provincial level with the Department of Education and the Department of Health of the provincial governments of Balochistan and Khyber Pakhtunkhwa.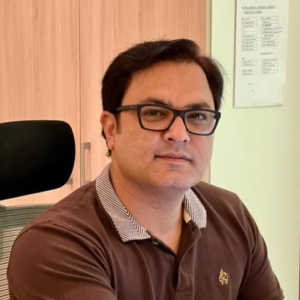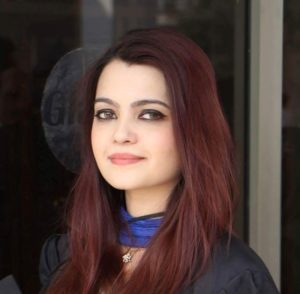 "Our commitment to menstrual hygiene management at the personal and institutional level improves the quality of life and future opportunities for women and girls."
HASHIM KHAN
IMPLEMENTATION MANAGER IN PAKISTAN
Sanitation for Millions is currently implementing activities in Colombia, Jordan, Pakistan, Uganda. Explore our work on the country pages and learn how we improve access to safe sanitation and hygiene.