EXPLORE OUR ACTIVITIES IN UGANDA
WASH in Healthcare Facilities
Menstrual Hygiene Management
Wastewater and Faecal Sludge Management
Operation and Maintenance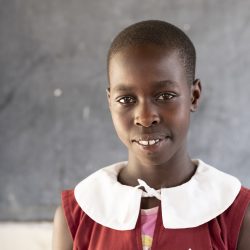 Putting access to safe sanitation at 39% (urban) and 7% (rural) and access to handwashing with soap at 61% and 38% respectively, the 2020 Ugandan Water and Environment sector performance report underlines the need for action in the Water, Sanitation and Hygiene (WASH) sector in Uganda.
Sanitation for Millions started its interventions in Kampala in 2017 and expanded its activities to small towns in Northern Uganda in 2018, aiming at the improvement of access to safe and adequate sanitation and hygiene conditions in urban areas with a low-income population. The programme implements along the following lines of intervention and action areas:
Improvement of sanitary and hygiene facilities and building hygiene routines in public institutions with special attention to hand-hygiene, inclusion of gender aspects and needs of persons with impaired mobility.
Sustainable Operations & Maintenance (O&M) of facilities.
Advisory services to political stakeholders to create enabling framework conditions for delivering sustainable sanitation services.
Support to private service providers for the improvement of services along the sanitation chain.
Exploring and testing measures to improve access through innovative financing mechanisms for household investments in safe sanitation.
Sanitation for Millions cooperates closely with the Government of Uganda. Primary local partners are the Kampala Capital City Authority, Apac Municipal Council, the Ministry of Water and Environment, the Ministry of Education and Sports and the Ministry of Health.
"We share best practices on safe sanitation and hygiene through peer-to-peer learning and competitions
amongst institutions and communities."
FRED NUWAGABA
IMPLEMENTATION MANGER IN UGANDA
Sanitation for Millions is currently implementing activities in Colombia, Jordan, Pakistan, Uganda. Explore our work on the country pages and learn how we improve access to safe sanitation and hygiene.